Are you looking to freshen up your home furnishings? Do you want a professional that may sanitise and deodorises surfaces without harsh chemicals?
If so, choose the best upholstery steam cleaner for your home!
Steam cleaners clean soft and hard surfaces by generating pressurised steam from heated water. The technique does not require cleaning solutions or chemicals, making it an ideal choice among health-conscious homeowners.
But with the market flooded with many companies, choosing the right cleaning professional could be challenging and time-consuming.
Don't sweat it out; here are the 5 pro tips to help you select the best steam cleaner for upholstery.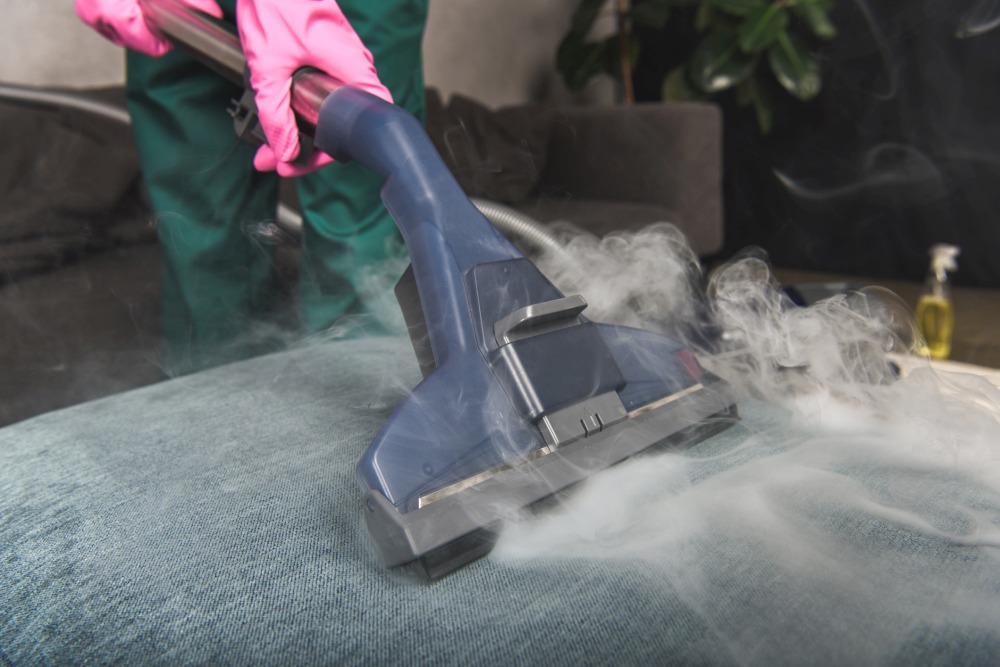 Tip #1: Examine the Qualifications and References of Your Upholstery Cleaner.
You can try all you want to prevent and cure stains on your couches and dining chairs, but the long-term damage is unavoidable. When you hire a professional cleaner, you're getting a stain expert. You'll want to ensure they're qualified and have references to support their claims.
Before deciding on an upholstery cleaning, check for how long they've been in business. Finally, look into the background and credentials of any company you're contemplating.
Tip #2: Don't Overlook the Equipment They Use
By glancing at their website, you should be able to figure out what kind of carpet cleaner they employ quickly. Suppose the company use a wide gamut of tools like rotary brush cleaner, scrubber, stain remover, and a defoamer for effective cleaning. In that case, you may be assured that you would get spotless and hygienic furnishing.
And, once the work is finished and the stains are eliminated, you might think you have a fresh new couch – without having to buy one!
Note: Always check their website. That could be a red flag if a company doesn't have a website. 
Tip #3: See their Reviews
If you can't locate any online reviews for a service provider, they're likely either fresh new or going to great pains to keep reviews off the internet. Even if there are a few bad apples, the good ones make up for customers by bringing in new and returning customers. Free sites like Yelp! and membership sites like Angie's List will display reviews of your local service providers.
Tip #4: Prioritise Their Pricing
Upholstery cleaning is not one of those. A low cost equates to a high level of incompetence. If the other hand, if the price appears prohibitively high, you should probably continue shopping. Is it reasonable to believe that a business could stay in business without making corners?
Allergens and irritants, such as pet fur, pollen, and dust, can be removed with the help of a competent yet pocket-friendly professional service. It is especially important if you or anybody in your family suffers from allergies or asthma.
Tip #5: Check Their Communication
Even if a company meets all five of the above requirements, you should ensure that they treat you with respect and consideration. Do you receive timely responses from the firm? Are they polite and friendly?
Always check how well they do respond to these queries. Make sure you choose a company that allows for easy communication because this indicates that their employees are cooperative and won't dispute with you at work.
In addition to all these factors, no one is exempt from tragedies, no matter how good an upholstery cleaning service is. Make sure the professional or service you hire is bonded and insured, just like any other service provider working in your neighbourhood.
————————————–